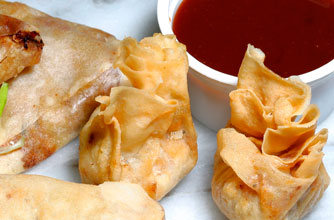 Thinking you must eat ALL of the takeaway you ordered
What's the habit? If you splash out on a takeaway, then chances are you're going to want to get your money's worth. But, you don't actually need to eat ALL of it!

How to break it: As soon as you get the takeaway in, put half on your plate and assume that that is going to be all you eat - never put the whole amount on your plate and look at it like it's some kind of challenge to eat as much as possible! Plus, if you only eat half, you can save the other half for a treat tomorrow, or even the next day.