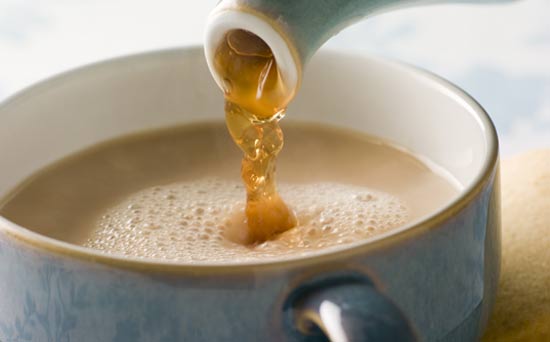 Having sugar in your tea or coffee
What's the habit? Ok, we know that you're probably aware that having sugar in your hot drinks isn't the best for your diet. But, we bet you didn't know this... If you have two sugars in your tea, and drink four cups a day; that works out the same amount of calories as a jam doughnut! Shocking we know (and yes, we'd much prefer the doughnut too!)

How to break it: There's no easy way around it, cutting the sugar isn't going to be easy. But start by cutting down slowly until you have half of what you used to and gradually keep going until you no longer need it at all. The key is not trying to do it too quickly! We promise (as sugar-in-tea converts) once you're used to having no sugar, you'll never want it in your tea again!