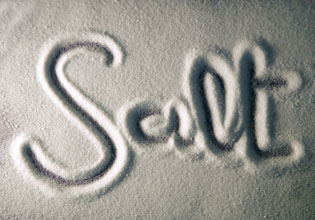 Sprinkling salt on your meals
What's the habit? The recommended daily intake for salt each day is 6g. But, so many of the foods we eat, now have added sugar and salt that we're actually eating a lot more than we may think. This means that sprinkling salt over our meals is a luxury that we probably shouldn't be doing. Plus, it's very difficult to tell how much salt you have actually poured, unless you get the scales out!

How to break it: Try and cut down on adding salt to everything out of habit. Make sure you taste your food properly first and really think about whether it needs any extra.