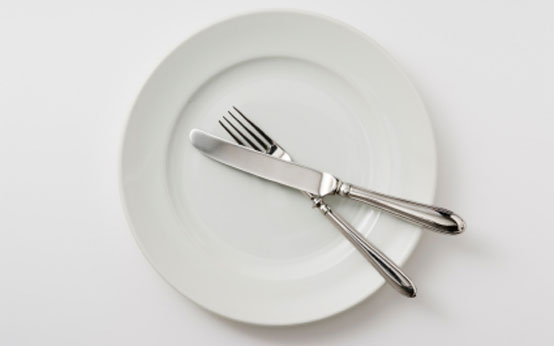 Not eating enough throughout the day
What's the habit? You might think you've done very well throughout the day, by having a small bowl of cereal, a light salad for lunch and no snacks. But, when you stop charging around of an evening and realise you feel absolutely ravenous you might just regret that decision (and, ruin all the good work you've done throughout the day!)

How to break it: Eating little and often is the best way to combat this problem. Take healthy snacks with you when you're out and about, like carrot sticks, or peppers chopped up, that you can have at any time. And always keep an emergency snack in your handbag in case you get really hungry and don't have any other option.