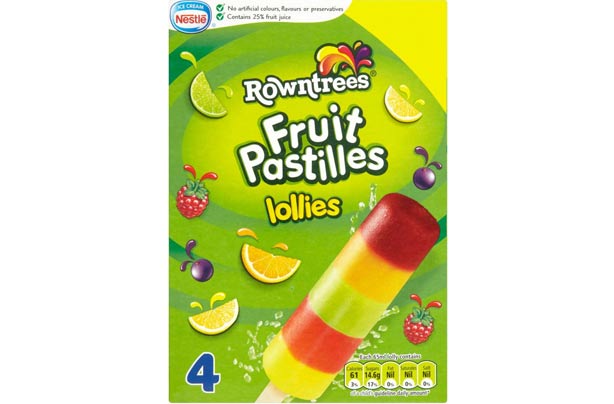 Rowntrees Fruit Pastilles ice lollies
Rating for calorie-counters: 15/18
Cal: 54
Fat free!
Sugar: 12.3g
Salt free!

You can enjoy one of these colourful ice lollies safe in the knowledge that it's totally fat free and contains 25% real fruit juice! If only all lollies were like that... Beware though, they do contain an eye-wateringly sweet 14.6 grams of sugar.