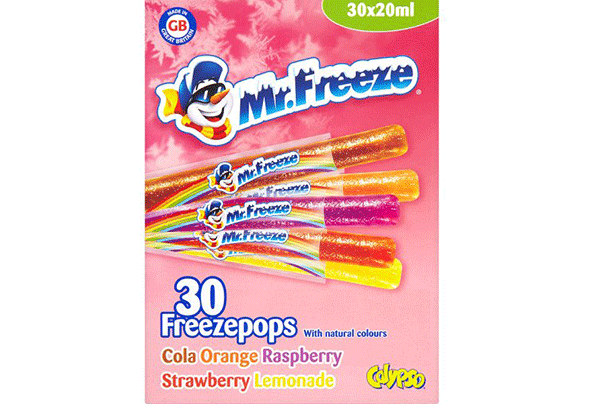 Mr Freeze freeze pops
Rating for calorie-counters: 18/18
Cal: 14 - lowest calorie count!
Fat: Trace
Saturated fat: Trace
Sugar: 3g
Salt: Trace

Ice pops are a childhood favourite of ours, and they're a pretty diet-safe option too. They only contain a tiny amount of calories and don't contain too much sugar. Though be warned, they're not all that filling, so don't be tempted to have two!