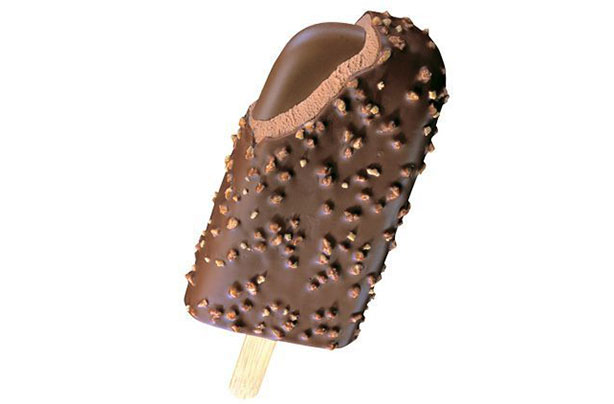 Feast
Rating for calorie-counters: 2/18
Cal: 245
Fat: 16g
Saturated fat: 14g - highest in saturated fat!
Sugar: 19g
Salt: 0.13g

This chocolate-covered ice cream is very high on the calorie count, mainly down to the fact that everything on this ice cream is chocolate! From the solid chocolate ice cream centre, the biscuits and the chocolate flavoured coating, this is one for chocoholics, but not for those counting the calories.