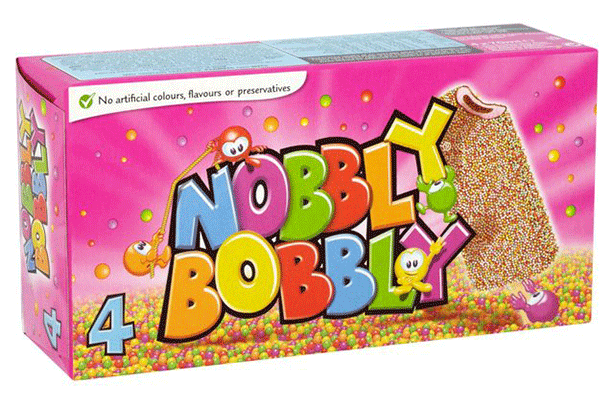 Nobbly Bobbly
Rating for calorie-counters: 3/18
Cal: 222
Fat: 11.7g
Saturated fat: 5.3g
Sugar: 21.9g - highest in sugar!
Salt: 0.08g

Even though this ice cream looks small its packed with sugar, having the highest sugar content out of all the ice creams. And with strawberry flavoured ice creams and sugar balls on the outside of it there's no wonder the sugar content is high.