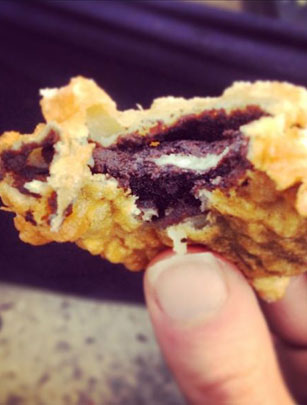 Deep fried oreos
Love Oreos? Well, then deep fried Oreos might be right up your street. First of all we were quite put off, but lots the reports we've read say that they are actually pretty delicious!

Shocking stat:
As if this isn't bad enough, they're often served up with
extra
sugar sprinkled over the top!
Would we try it?
Maybe, but only one for us please!
Picture from: feelgh_foodbk on Instagram.
Where to next?

-
Best and worst fast foods
-
Foods that are secretly ruining your diet
-
Best and worst fizzy drinks