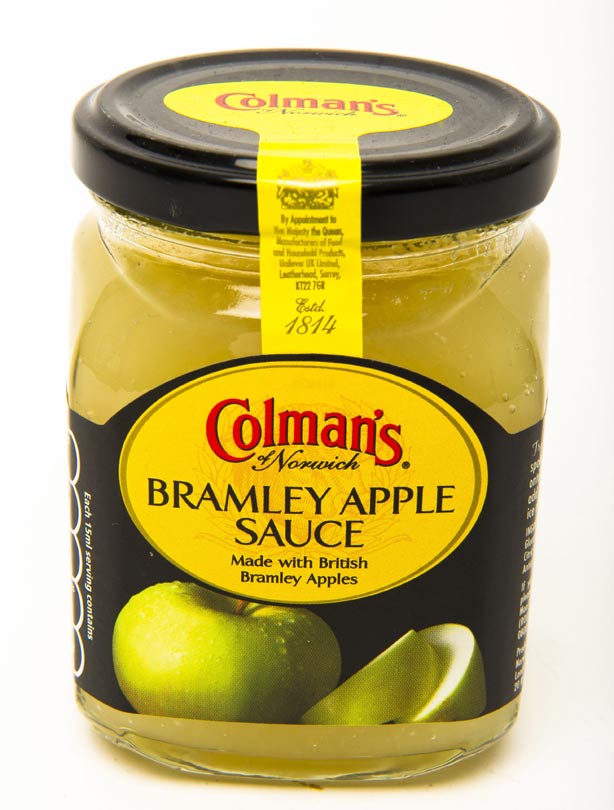 Colman's Bramley Apple sauce
Rating for calorie-counters: 5/10
Cal: 116 (per 100g)
Fat: Fat free!
Saturated fat: Sat fat free!
Sugar: 25.1g
Salt: Trace
Weight: 250ml
Price: £1.38 at Tesco

Verdict: We have mixed feelings about this sauce, whilst we love some warm apple sauce on a good bit of pork, all that sugar is concerning us! We suppose we'll have to give them the benefit of the doubt as apples are very high in natural sugars.