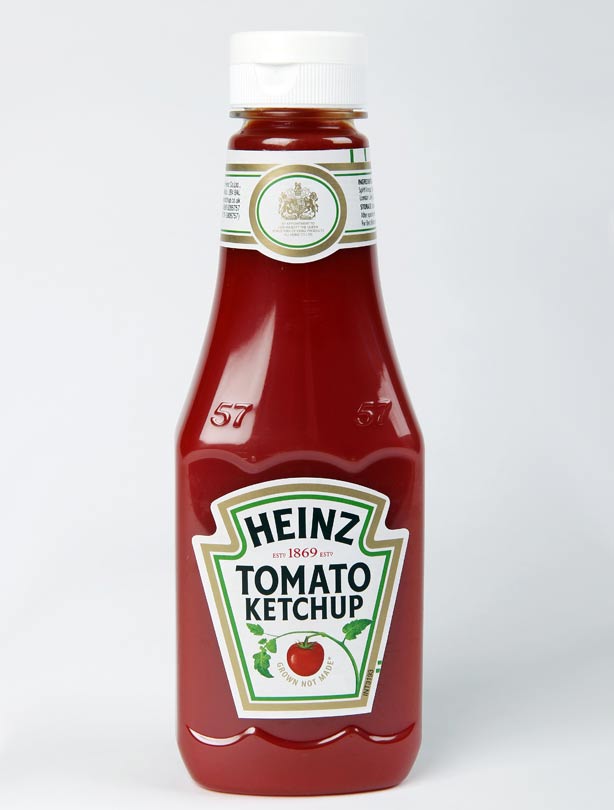 Heinz Tomato Ketchup
Rating for calorie-counters: 7/10
Cal: 105 (per 100g)
Fat: 0.1g
Saturated fat: Trace
Sugar: 23.5g
Salt: 1.2g
Weight: 460g
Price: £1.75 at Asda

Verdict: Ahh ketchup. The old British favourite, a portion of fish and chips just wouldn't be right without it. Calorie-wise ketchup doesn't score too badly, it's 105 calories per serving, and it's virtually fat free, yay! However that sugar content is pretty dire, stick to the reduced sugar version, which has cut the amount to 16.3 grams.