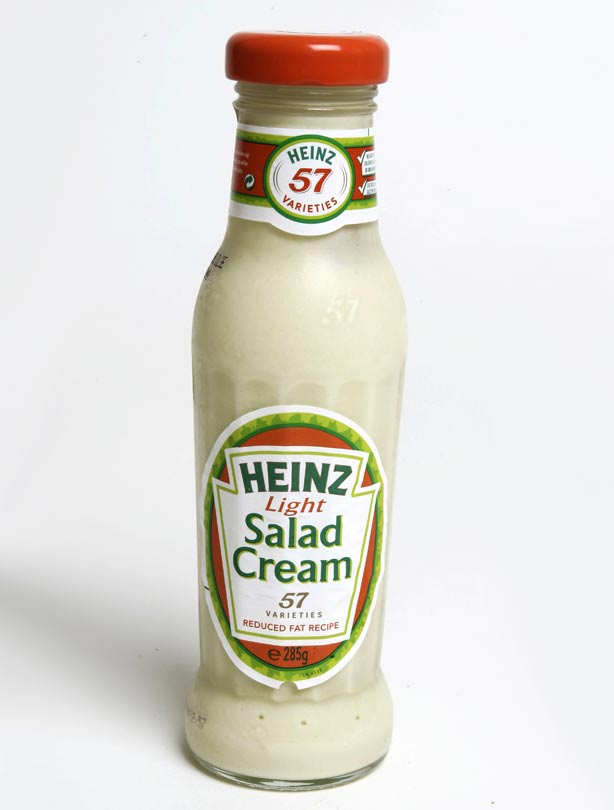 Heinz Salad Cream
Rating for calorie-counters: 2/10
Cal: 329 (per 100g) - highest calorie count!
Fat: 26.8g
Saturated fat: 3g
Sugar: 17.5g
Salt: 1.1g
Weight: 460g
Price: £2.24 at Asda

Verdict: Who knew that our beloved Salad Cream would be so calorific? Whilst we agree it's delicious, this condiment is one you'll want to avoid eating regularly, especially if, like us, you like to enjoy it between 2 slices of white bread with some cheese.