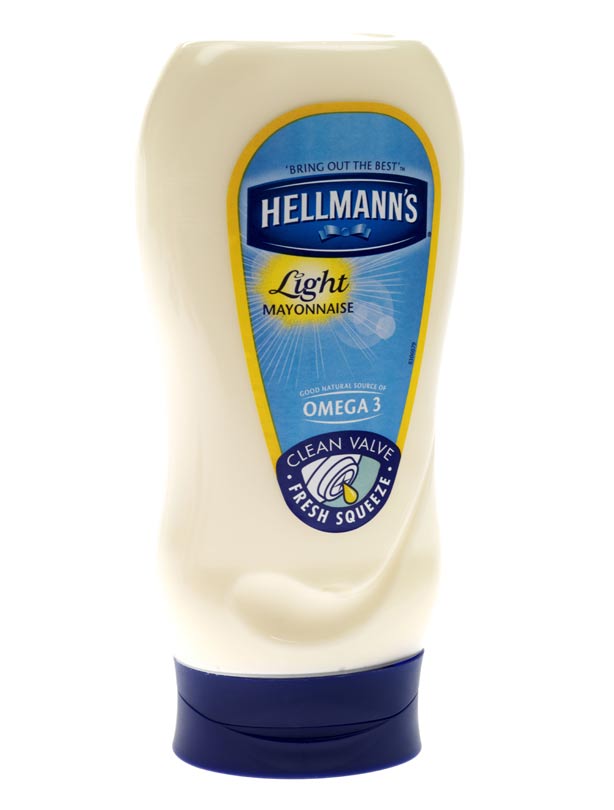 Hellmann's Light Mayonnaise
Rating for calorie-counters: 3/10
Cal: 271 (per 100g)
Fat: 26.7g
Saturated fat: 2.6g
Sugar: Sugar free!
Salt: 0.69g
Weight: 450g
Price: £2.49 at Tesco

Verdict: We all knew mayo wasn't going to be the slimmest of sauces... per 100g there are over 270 calories plus more than a quarter of it is fat. Thankfully this lighter option has less than half the calories of real mayonnaise - just imagine!