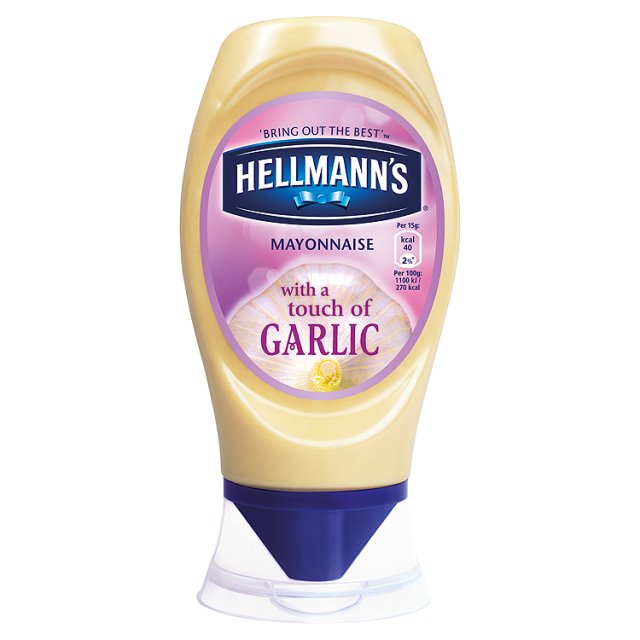 Hellmann's Garlic Mayonnaise
Rating for calorie-counters: 3/10
Cal: 269 (per 100g)
Fat: 26.9g - highest on fat!
Saturated fat: 2.7g
Sugar: 2.2g
Salt: 0.7g
Weight: 400g
Price: £1.99 at Tesco

Verdict: No surprises that Hellmann's garlic version of their classic mayonnaise tells a similar story to their normal mayo. Per 100g, it's very high in fat, although it is on a similar level to the light mayonnaise, rather than the full fat version.