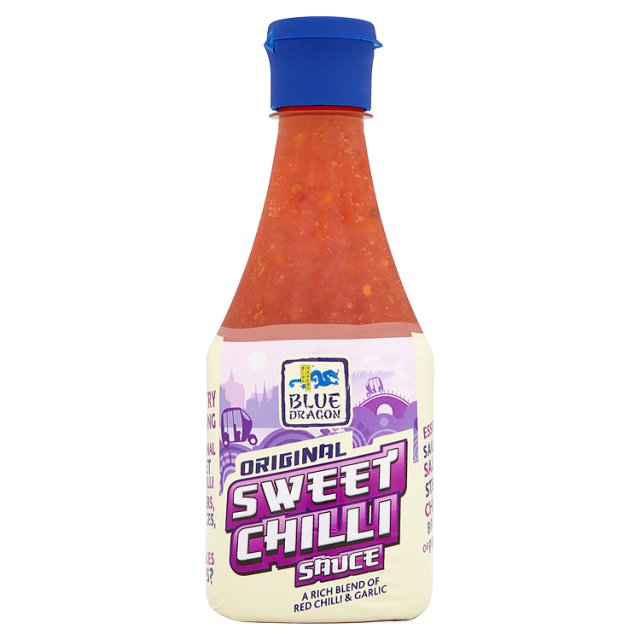 Blue Dragon Original Sweet Chilli sauce
Rating for calorie-counters: 4/10
Cal: 184 (per 100g)
Fat: 0.6g
Saturated fat: Sat fat free!
Sugar: 43.2g - that's over 10 teaspoons of sugar!
Salt: 1.3g
Weight: 380g
Price: £1.50 at Asda

Verdict: We can hardly believe our ears. Our favourite sweet chilli sauce contains a whopping 43.2 grams of sugar! Brownie points for the very low amount of fat, but over 10 teaspoons of sugar is just unforgiveable!