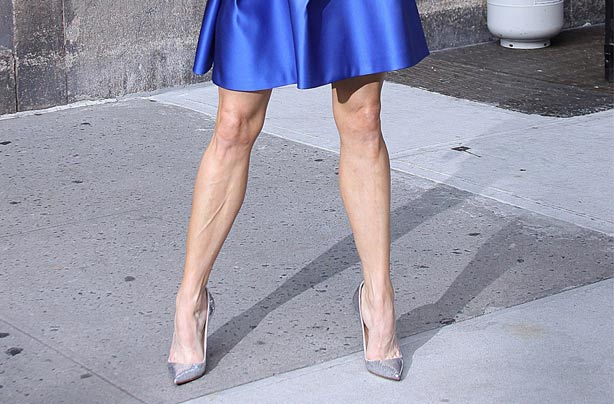 Varicose veins
What you hate: My varicose veins

Yes, celebrities suffer from these too! These slim pins pictured above, belong to Renee Zellweger, who seems to have quite the prominent vein running down her right leg.
Varicose veins
can make you feel really self conscious, they're caused by swollen veins under your skin, which can become lumpy, and dark blue or purple.

How to get rid of them

There are things you can do to help, avoiding standing for long periods can ease the discomfort of varicose veins, and wearing pressure stockings can help the blood flow back to heart.
As for the appearance, there are creams you can try, but the most permanent results are usually achieved through surgery. There are lots of options, such as having a liquid injected into them or having them tied off and removed. Sounds gruesome... but if they're really impacting on your life it's worth considering, no one should have to hide their legs away!