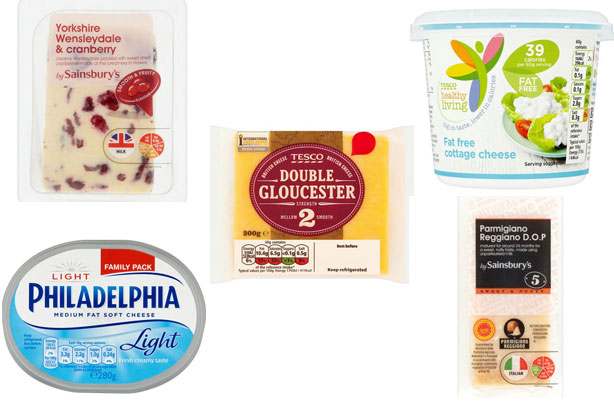 The healthiest cheese for your diet, revealed!
Cheese. We're a sucker for it! There are so many different mouth-watering types, and it's difficult to think of a meal where a bit of added cheese wouldn't make it even tastier! But do you know which is the healthiest cheese?

Unfortunately ladies, we're not about to reveal that all cheeses are in fact much healthier than you thought and that you can tuck into a thick slice of cheddar anytime you like. However, we've been doing some healthy cheese investigating and had a look at all our favourite types of cheese to see how they fare in the health stakes.

While cheese generally is pretty high in fat, we've been following our nose to sniff out all the lightest versions of your favourite cheeses that the market has to offer. If you're a lover of baked Camembert, you're in luck! We've found a low-cal version that has almost half the amount of fat of your regular Camembert.

So how can you find a healthy cheese? If you've always wondered how many calories you're stacking onto your Jacob's crackers, take a look through our run down of the best and worst cheeses. From Stilton to Cheddar, Parmesan to Philadelphia, we've covered them all so that you'll know when you're getting a healthy cheese.

We've rated these cheeses by calorie content per 100g, to make the results fair.