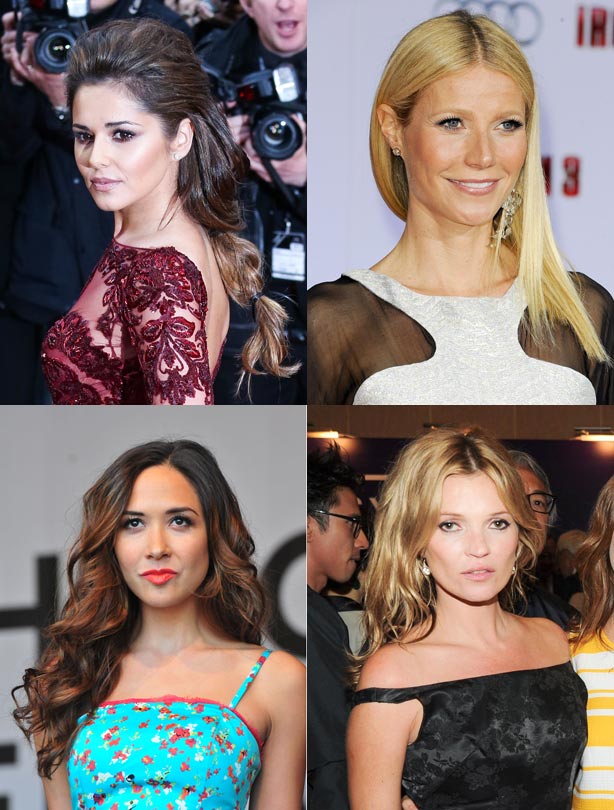 Long hairstyles 2013
There's nothing that makes you feel more feminine than a flowing mane of long, gorgeous hair. And as always, there have been some gorgeous long hairstyles on display in celebville so far in 2013.

We've created this round-up of some of our favourite celeb long hairstyles of the year. So if you're looking at giving your long hair a new lease of life, or just fancy a slight change but you're unsure as to what to do with it, have a browse through our gallery to see how the celebs are wearing their long hairstyles this year.

From Kate Moss's relaxed style to Cheryl Cole's feminine plait to Gwyneth Paltrow's classic straight style, you'll have plenty of celebs to get some hair-inspiration from!

So if you're after tight curls, sleek, straight locks or some beach babe hair perfection, our gallery covers long hairstyles from bleached blondes to honey toned brunettes.
Don't forget that if you spot a hairstyle you like you can always print the page and take it in to your hairdresser!
Which of these has been your favourite celeb long hairstyle of 2013? Be sure to let us know in our comments section below.