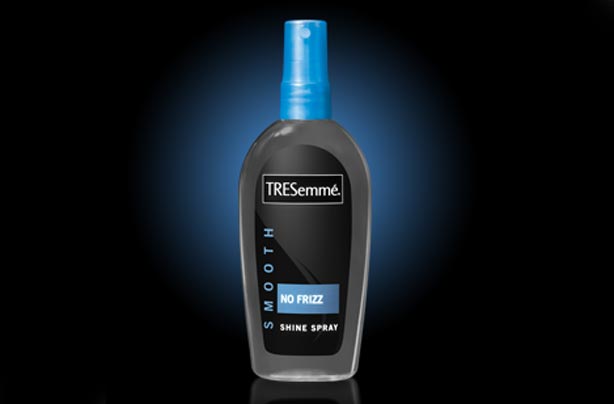 Tresemme Smooth No-Frizz Shine Spray, £3.95
Tresemme have hit the nail, errr, frizz, on the head here. The lightweight spray means that you can apply it reasonably liberally to wet hair without it leaving a greasy residue.
Tresemme also recommend spraying a little onto your comb or brush and brushing through at the end of your usual styling for maximum smoothing.
Buy it from
Amazon
.