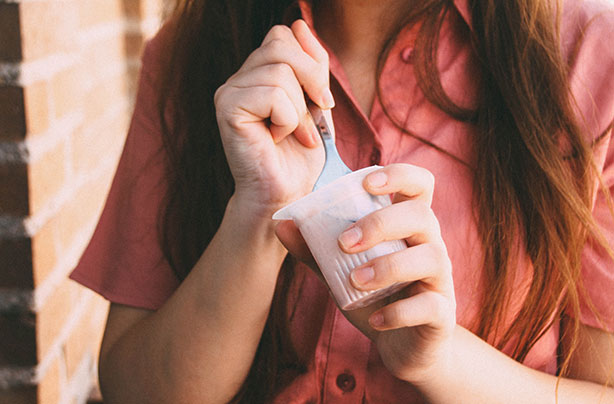 Which is the healthiest yogurt for your diet?
Healthy yogurts are a fridge staple in most family homes for the simple reason that they're quick and easy lunchbox solutions, great dessert options and a good source of calcium (and sometimes fruit, depending on which one you go for). But are you sure you're choosing the healthiest yogurt for your needs? It's not as easy to tell as you might think...
With so many amazing flavours and options to choose from (sprinkles, chocolate, fruity sauce, hurrah!), we often find ourselves in the chilled foods aisle totally spoilt for choice. Whilst you might fall into the trap of assuming all 'healthy' yogurts are a good choice and great if you're on a diet, on closer inspection some aren't quite as healthy as you'd imagine from the promises made on the packaging.
With alarming levels of sugar, high calories and lots of fat in some of the most popular supermarket favourites, the presumed 'healthiest yogurts' could be doing more damage than good with many people not realising which ones aren't very good for us after all.
In fact, one of the healthy yogurts we rated contains a staggering 18.8g of sugar - that's nearly 40% of your daily allowance in one go!
Deciphering the details can be time consuming and confusing, so we've done the hard work for you. We've compared 20 different varieties of yogurt ranging from kids' favourites like Munch Bunch and Petits Filous, well-known healthy yogurt brands like Onken and Danone, to other favourites like Greek yogurt, so you know which healthiest yogurts to bulk buy and those to leave on the shelf. Now you just have to decide whether to serve them on your
cereal
or have them as a snack!
Which of these healthy (or not so healthy) yogurts is your favourite from our round up? Did the results shock you? Let us know in our comments section below?