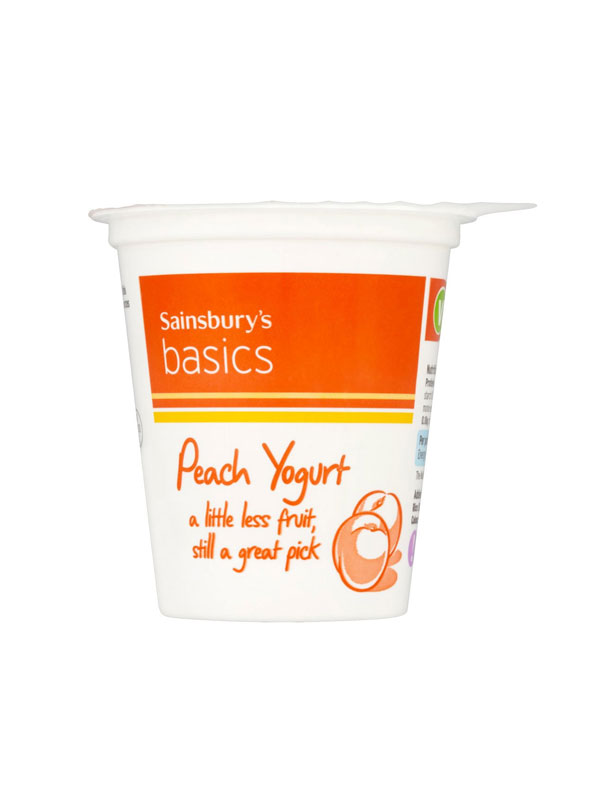 Sainsbury's Basic Low Fat Peach Yogurt
Rating for calorie-counter: 5/10
Cal: 86 kCal
Fat: 1.3g
Sat Fat: 0.8g
Sugar: 13.8g
Salt: 0.1g
Price: 15p for 125g at Sainsburys - cheapest yogurt!

Verdict: While this yogurt pot is light on your purse, it might not help you lose as weight as fast as you'd like to due to the high levels of sugar. If you're trying to budget don't be deterred completely, just try to eat smaller quantities and mix with fresh fruit like blueberries.