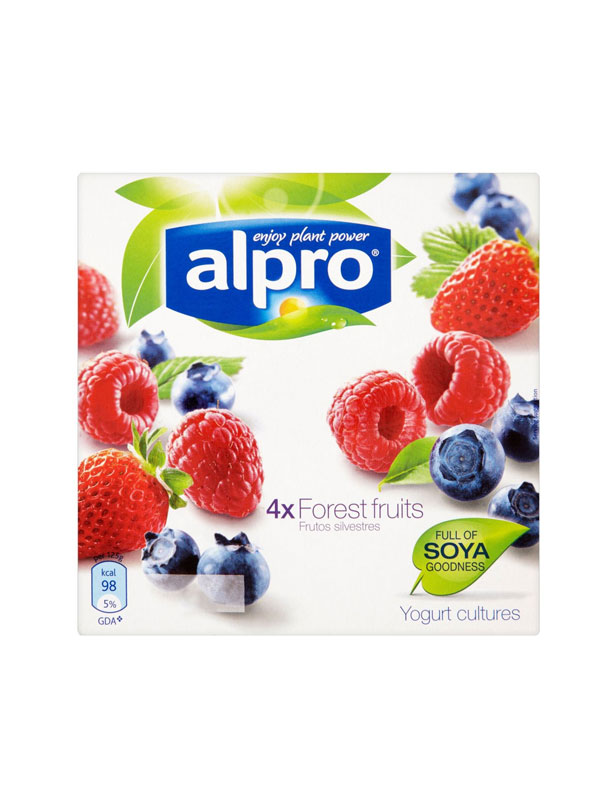 Alpro Soya Strawberry & Forest Fruits Yogurts
Rating for calorie-counters: 7/10
Cal: 78 kCal
Fat: 1.9g
Sat Fat: 0.3g
Sugar: 10.0g
Salt: 0.2g
Price: £1.70 for 4 pots/125g at Sainsburys

Verdict: Soya is often considered a healthier alternative to fatty cow?s milk, however with 10g of sugar per 100g, Alpro?s soya yogurts aren?t as ?healthy? as we might have assumed. Saying this, they do taste incredible, we?d bet that even soya-phobes would enjoy one.