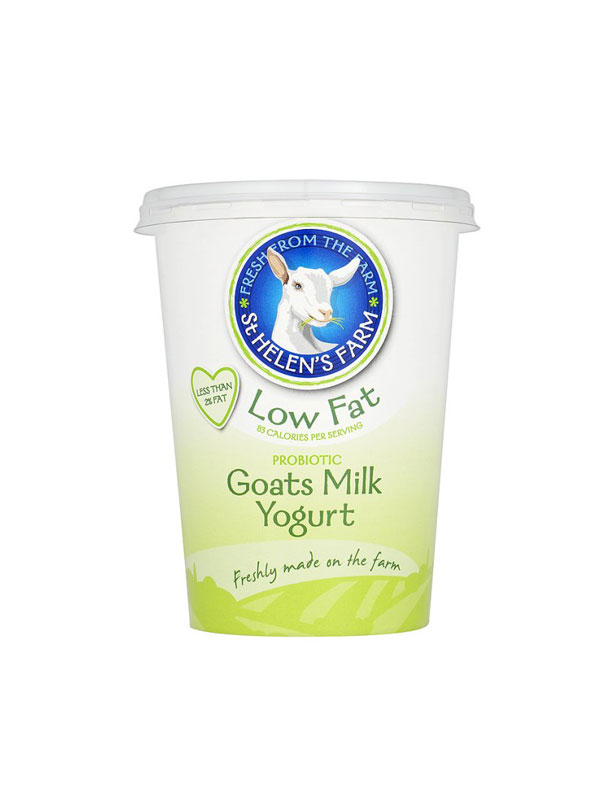 St Helen's Farm Low Fat Goats Milk Yogurt
Rating for calorie-counters: 8/10
Cal: 55 kCal
Fat: 1.6g
Sat Fat: 1.1g
Sugar: 3.1g
Salt: 0.1g
Price: £2.29 for 450g at Waitrose

Verdict: Cow's milk doesn't necessarily agree with everyone's skin and digestion, but nut milks (cashew, almond, coconut) can be expensive. Goats' milk, however is relatively easy to find and easier on the purse, plus it's not as allergenic at cow's milk. St Helen's Farm specialises in it and the yogurts are delicious. Plus they're pretty good for us too. Two scoops of this with some berries in the morning and you'll be ready for anything.