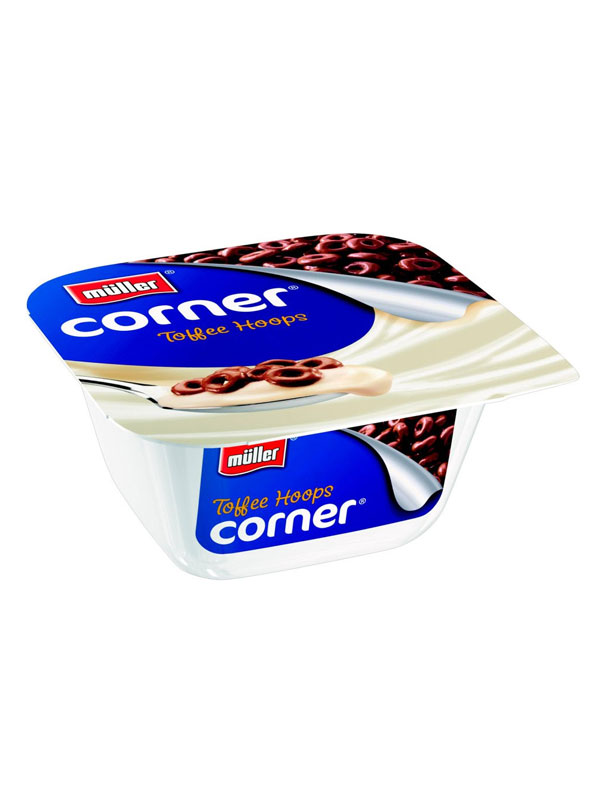 Muller Crunch Corner Toffee Hoops
Rating for calorie-counters: 1/10
Cal: 148 kCal - highest calorie count!
Fat: 5.3g
Sat Fat: 3.4g
Sugar: 18.4g
Salt: 0.14g
Price: 55p for 1 pot at Tesco

Verdict: We don't know a family who doesn't like Muller Crunch yogurts. Unfortunately with the highest amount of calories and sugar, these are yogurts to save for a special treat.