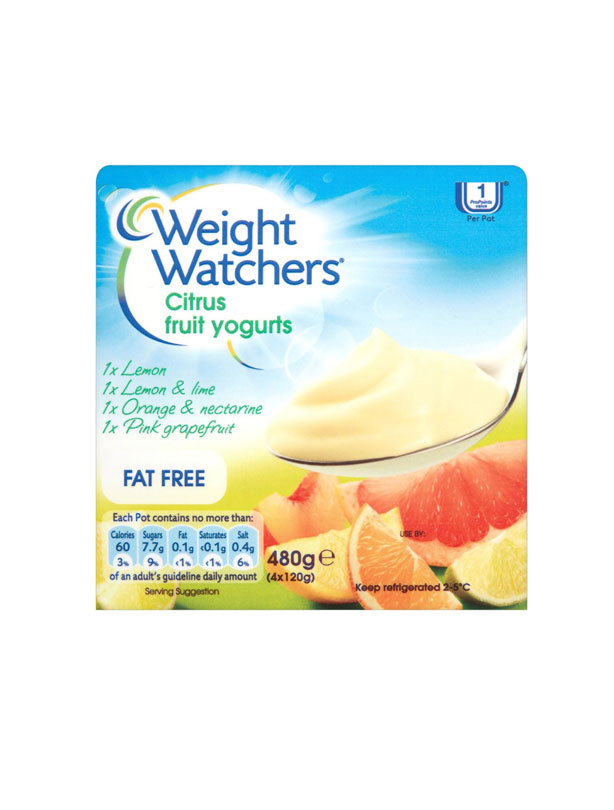 Weight Watchers Citrus Fruit Yogurts
Rating for calorie-counters: 9/10
Cal: 47 kCal - lowest calorie count!
Fat: 0.2g
Sat Fat: 0.1g
Sugar: 6.3g
Salt: 0.1g
Price: £1.50 for 4 pots/120g at Tesco

Verdict: True to the name, Weight Watchers has come out on top with these tasty citrus yogurts. Whether you're looking for drastic weight loss or simply want to lose a couple of pounds, these are a great choice for a mid-morning or afternoon snack.