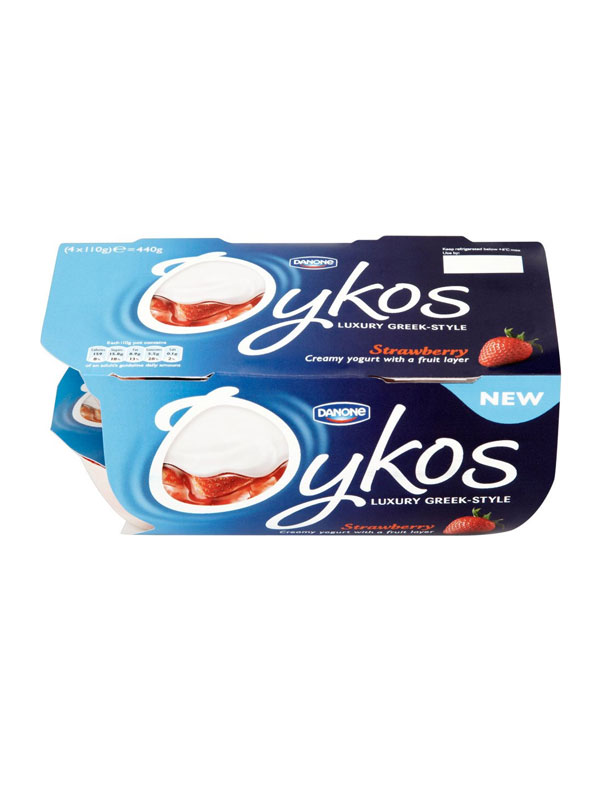 Danone Oykos Strawberry Yogurts
Rating for calorie-counters: 1/10
Cal: 160 kCal
Fat: 9.1g
Sat Fat: 5.8g
Sugar: 15.4g
Salt: 0.2g
Price: £2.00 for 4 pots/110g at Sainsbury's

Verdict: Despite their fruit content, Danone aren't as healthy as you might have thought. Plus they're not too friendly on the purse either. Save these for a once-in-a-while dessert, rather than a between-meal snack.