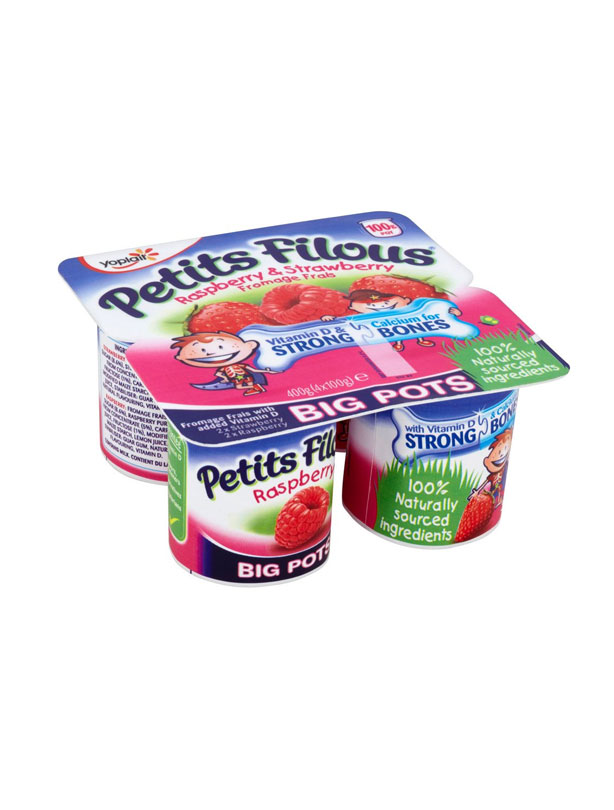 Petits Filous Strawberry & Raspberry Fromage Frais
Rating for calorie-counters: 5/10
Cal: 93 kCal
Fat: 2.8g
Sat Fat: 1.9g
Sugar: 12.2g
Salt: Trace
Price: £1 for 4 pots/100g at Asda

Verdict: Who doesn't love a mini pot of Petit Filous? While these yummy little pots aren't the healthiest, they do have a high level of calcium and minimal salt content. If your little one is a fan, limit them to one pot every now and then rather than taking these yogurts out of their diet completely.