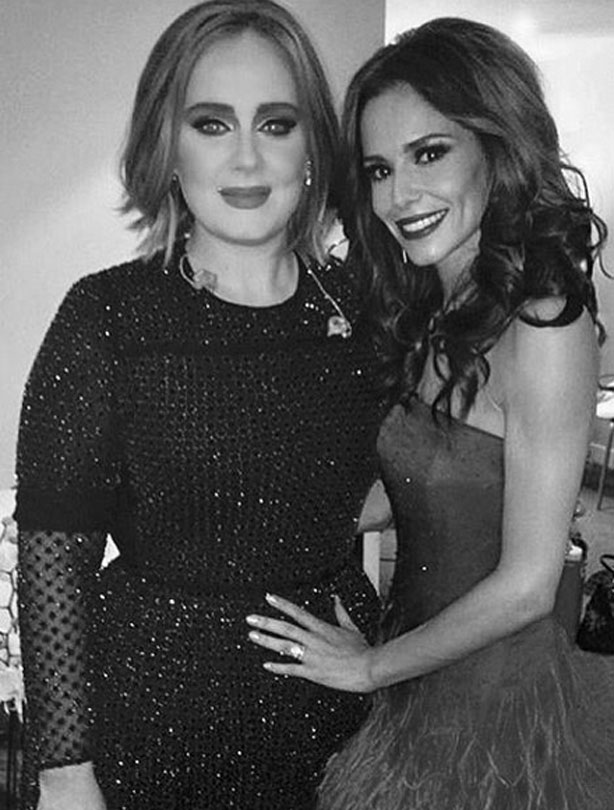 Adele
No, we're not looking at Cheryl's flowing locks - we're looking at Adele's amazing choppy new hairstyle!

The mum-of-one debuted her sleek new 'do on the X Factor final, and the sophisticated style is a big change from her previous bouffant shape. This pic, shared by Cheryl on her Instagram account after the show aired, shows the chin-length crop in all of of its glory, and we have to say, we might even prefer it to her glamorous look before.

Adele's not one for mixing up her trademarks often, so this must have been a brave moment in the hairdresser's chair, but it's definitely paid off. We know where we'll be looking for hair inspiration this Xmas...