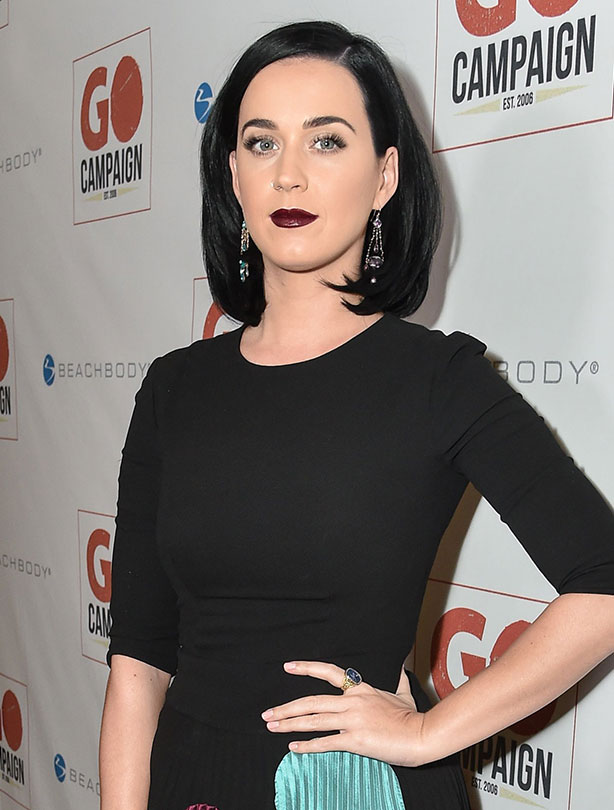 Katy Perry
Singer Katy has ditched her usually long and colourful hairsyle for a trendy bob, and doesn't she look great?

Ms Perry is usually seen sporting red, pink, blue and even green hair, but this time the singer surprised fans with a more demure hairstyle in jet black.

The 'Roar' hitmaker revealed her short hairstyle at a charity gala in LA, and styled it parted on the side with slightly curled ends.

Katy once revealed in an interview the reason for her everchanging hairstyle: 'I'm naturally the most boring dishwater squirrel brown. So I've been playing with colors since I was 15. I loved the grunge green, and shocking blue was fun. Colored hair is such a huge accessory that you don't even need to add extra stuff.'

For shiny hair like the californian native, make sure you condition your hair in every wash and soak it in a natural oil - coconut, argan or rosemary - once a week.

We're loving her new do and she's already our new bobspiration go-to gal!