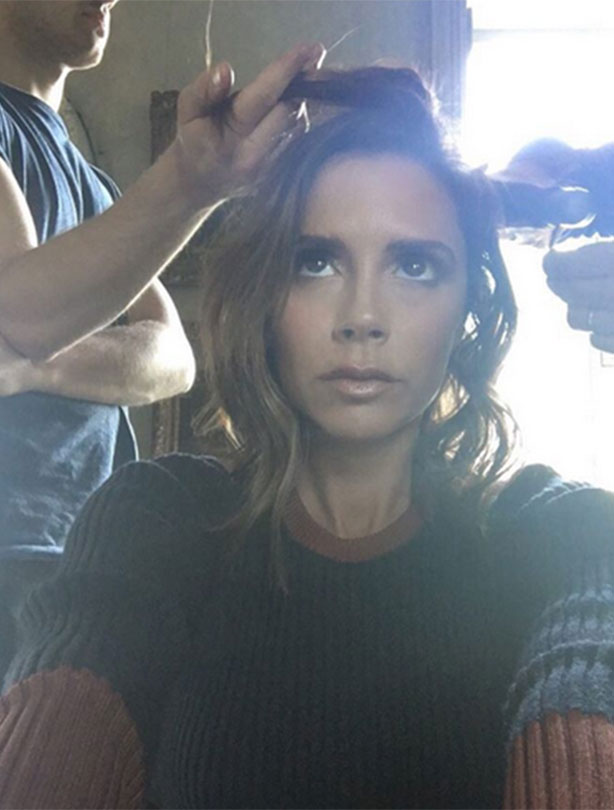 Victoria Beckham
We're so used to seeing Mrs Beckham's hair long and dark that this transformation was quite the surprise!

The mum-of-four posted the candid snap of her new style in progress to her Instagram account, captioning it '#chopchop X @lukehersheson @wendyrowe using Victoria Beckham make up X Kisses VB'

Fans were quick to praise Victoria's new short, lightened bob, with one commenting
'You look so much younger!', and another adding 'Hair looks so much nicer on you, really does suit you, I love it'.

We have to agree that the shape and colour of Victoria's new hair is really flattering - perhaps we'll take a leaf out of her book for our new summer style too...