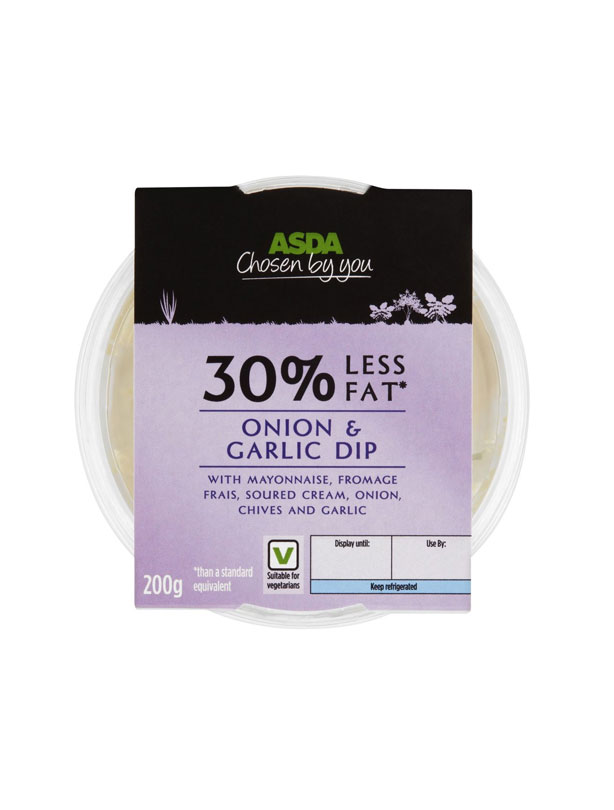 Asda Reduced Fat Onion & Garlic Dip
Rating for calorie-counters: 7/10
Cal: 162kCal
Fat: 13.0g
Sat fat: 4.7g
Sugar: 2.8g
Salt: 0.6g
Price: 95p for 200g at Asda
Verdict: Compared to Waitrose's version, Asda's fairs much better in terms of calories, fat and salt. Plus it's cheaper! If you're a fan of Onion & Garlic dip, this is most certainly the one to add to your trolley.