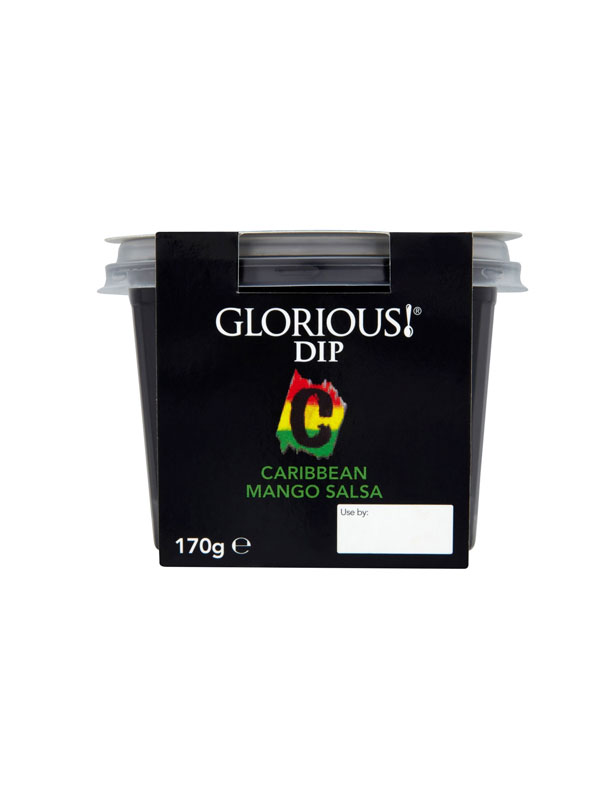 Glorious! Caribbean Mango Salsa
Rating for calorie-counters: 4/10 (based on the sugar content)
Cal: 86kCal
Fat: 0.8g
Sat fat: Nil
Sugar: 16.8g Highest sugar content!
Salt: 0.6g
Price: £1.59 for 170g at Ocado
Verdict: Fruity yet spicy, this dip will have people coming back for more and it's a great option if you're having friends over. However, while this dip looks good calorie wise it has the highest amount of sugar in the entire edit.