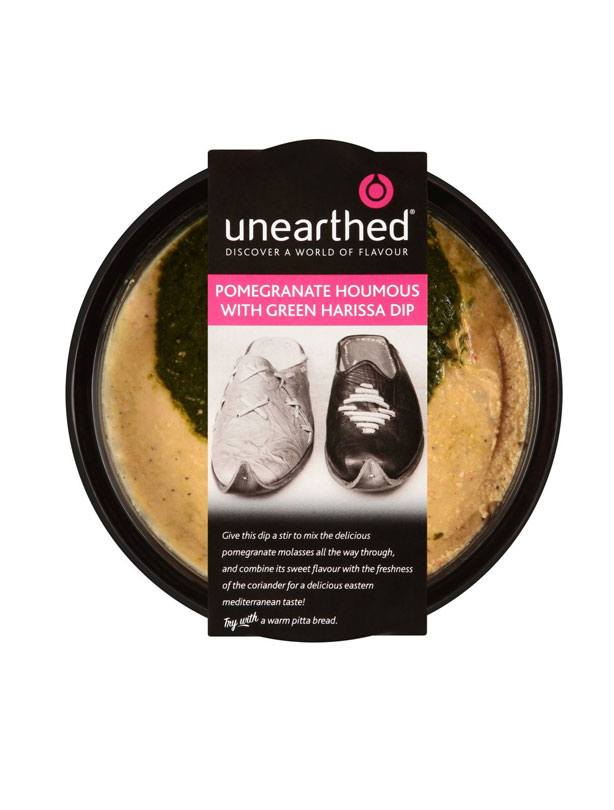 Unearthed Pomegranate Houmous
Rating for calorie-counters: 4/10
Cal: 297kCal
Fat: 24.2g
Sat fat: N/A
Sugar: N/A
Salt: 0.7g
Price: £1.49 for 170g at Waitrose
Verdict: Fed up of the classic chickpea houmous? Why not try a pomegranate flavoured one instead. While it doesn't look great calorie wise, it's worth considering that there's barely any saturated fat or sugar.