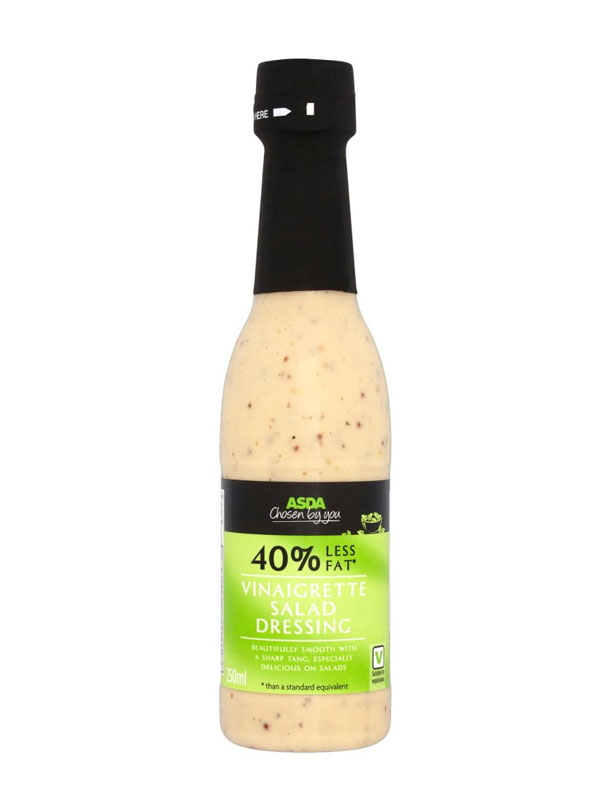 Asda Good for you! French Dressing
Rating for calorie-counters: 5/10
Cal: 246 kCal
Fat: 23.8g
Sat fat: 2.2g
Sugar: 7.1g
Salt: 1.3g
Price: 90p for 250ml from Asda

Verdict: This is by no means the worst dressing in our round up, but it's also over 150 cals from being the best. You do get a lot for your money though and the flavour is spot on.