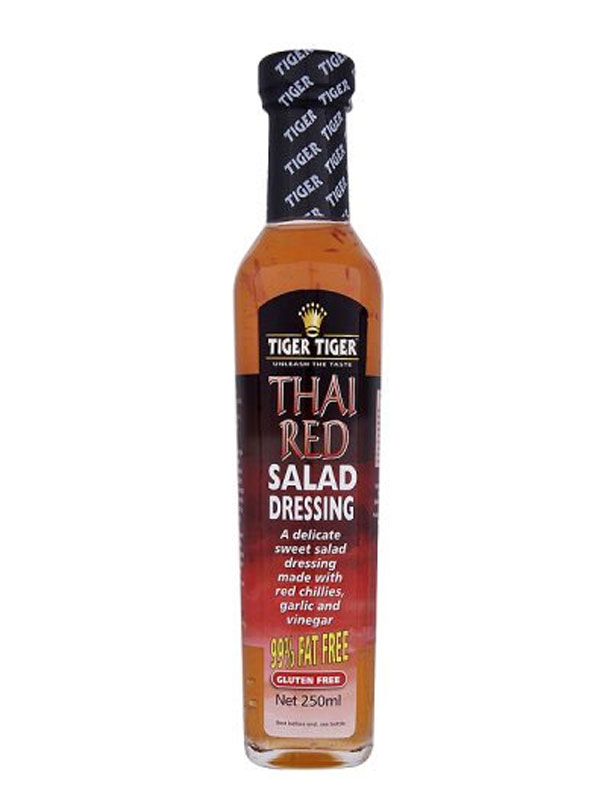 Tiger Tiger Thai Red Salad Dressing
Rating for calorie-counters: 8/10
Cal: 141 kCal
Fat: Nil
Sat fat: Nil
Sugar: 32.0g
Salt: 1.5g
Price: £1.50 for 250ml from Asda
Verdict: We love seeing a 'nil' on the nutritional label and this dressing has two, fat and saturated fat. Plus this dressing scores highly in terms of flavour too. We've also been known to use it as a dipping sauce.