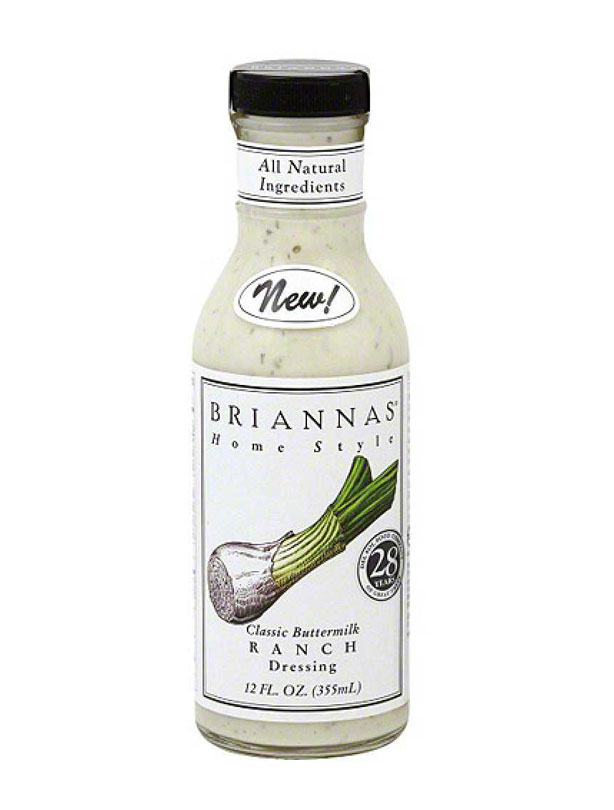 Briannas Buttermilk Ranch Dressing
Rating for calorie-counters: 0/10
Cal: 533 kCal - highest amount of calories!
Fat: 56.6g - highest fat content!
Sat fat: 4.3g
Sugar: 6.7g
Salt: 2.2g
Price: £2.95 for 355ml from Waitrose
Verdict: With 'buttermilk' on the label you know already that this one is going to score highly on the calorie and fat front, but even we were shocked by this dressing.