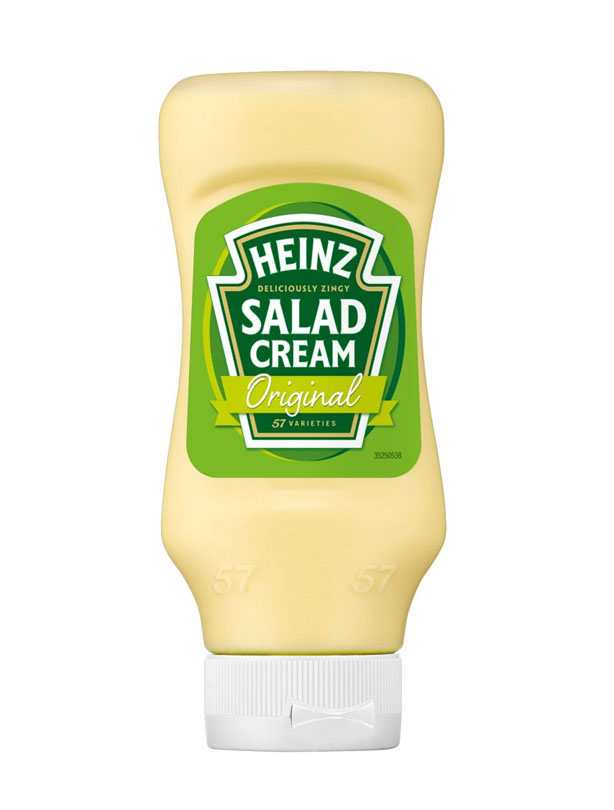 Heinz Salad Cream
Rating for calorie-counters: 2/10
Cal: 336 kCal
Fat: 27.0g
Sat fat: 2.0g
Sugar: 17.6g
Salt: 1.7g
Price: £2.25 for 460ml from Tesco
Verdict: The family classic, Heinz Salad Cream has been around for years. Unfortunately it hasn't been helping with our diet. If you can't bare to part with it, try using it for dipping rather than pouring all over your salad – you'll be surprised at how little you end up eating.