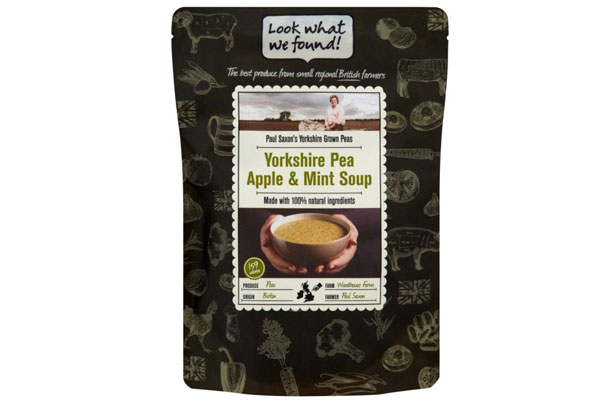 Paul Saxon's Yorkshire Pea Apple & Mint Soup
Rating for calorie counters: 2/5
Calories: 53kcal
Fat: 1.4g
Sat Fat: 0.5g
Sugar: 4.4g
Salt: 0.3g
Price: £1.59 for 300g at Asda

Verdict:
You might expect a pea, apple and mint soup to be hitting the spot for all diet lovers. However, surprisingly it has one of the highest sugar levels out of all the soups we've tested. So if you're counting calories, having this in your diet could be a nightmare.