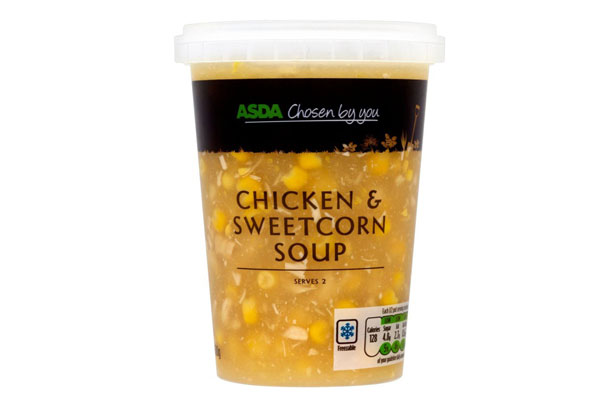 ASDA Chicken & Sweetcorn Soup
Rating for calorie counters: 4/5
Calories: 43kcal
Fat: 0.9g
Sat Fat: 0.2g
Sugar: 1.6g
Salt: 0.5g
Price: £1.60 for 600g at Asda

Verdict:
Low in a fat and salt, Asda's chicken and sweet corn isn't a bad choice if you're watching your weight. However, the sugar content is something to consider. If you're counting calories, it would be best to consume it every now and again.