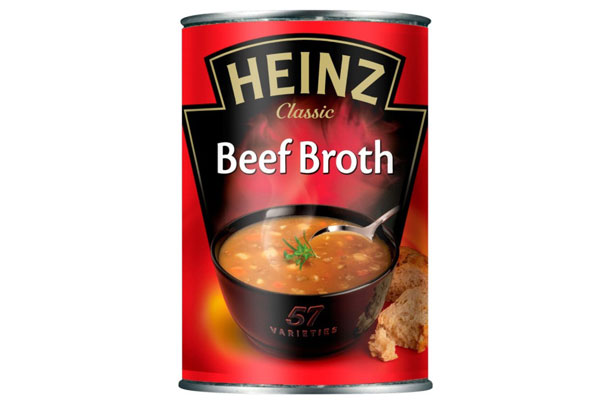 Heinz Beef Broth
Rating for calorie counters: 4/5
Calories: 42kcal
Fat: 0.5g
Sat Fat: 0.2g
Sugar: 1.3g
Salt: 0.7g
Price: 89p for 400g at Tesco

Verdict:
Known for its nutritional value and boosting the immune system during illness, this beef broth is both healthy and affordable. However, it remains high calorie wise due to sugar and salt. It's not the worst choice but not the best either.