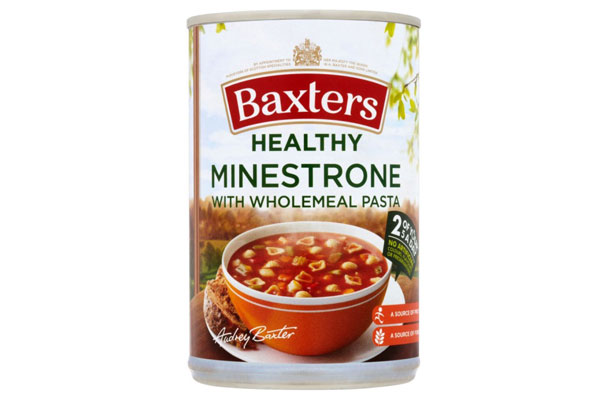 Baxters Healthy Minestrone with Wholemeal Pasta
Rating for calorie counters: 4/5
Calories: 39kcal
Fat: 0.2g
Sat Fat: Nil
Sugar: 2.6g
Salt: 0.6g
Price: £1.04 for 415g at Tesco

Verdict:
Low in calories and nil in saturated fats, Baxter's Minestrone soup contains a good variety of vegetables and herbs. The additional pasta makes it a good wholesome meal. However, be warned calorie counters added sugar has found its way into this recipe!