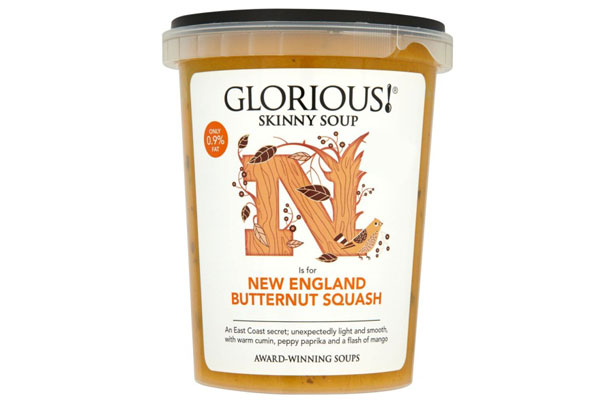 Glorious New England Butternut Squash
Rating for calorie counters: 3/5
Calories: 34kcal
Fat: 0.9g
Sat Fat: Trace
Sugar: 2.7g
Salt: 0.5g
Price: £2.20 for 600g at Sainsbury's

Verdict:
As the name implies Glorious!'s 'skinny' soup is one of the lighter varieties we tested. The Butternut Squash flavour is low in calories and fat, making it one of the best soups we could find.