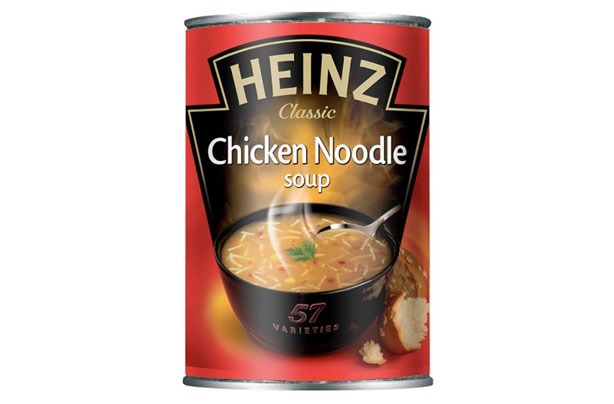 Heinz Chicken Noodle Soup
Rating for calorie counters: 5/5
Calories: 31kcal
Fat: 0.3g
Sat Fat: 0.01g
Sugar: 0.1g
Salt: 0.7g
Price: 89p for 400g at Sainsbury's

Verdict:
Heinz's chicken noodle soup is amongst the very best soups we tested. Its low calorie, fat and sugar content prove that its any dieters dream. Keep your cupboard stocked up with this soup and it'll provide you with a quick low calorie supper.