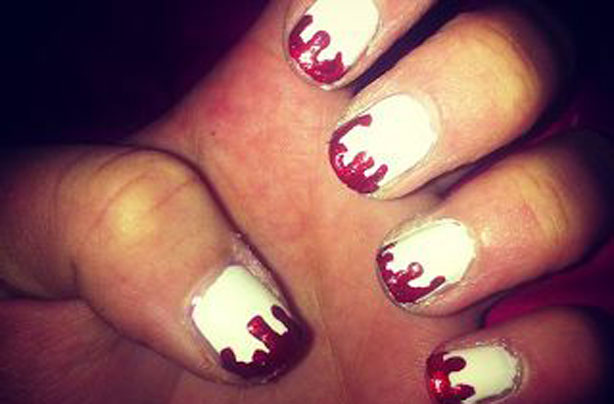 Blood tipped Halloween nails
How effective is the red dripping 'blood' on these nail tips? And they couldn't be easier to try yourself! Plus, we bet you have a white and a red nail varnish kicking around somewhere?
Simply paint nails white all over and then get creative with some red varnish. Add glitter for a bit of extra Halloween sparkle!
Picture: pinterest.com/lamourlauran