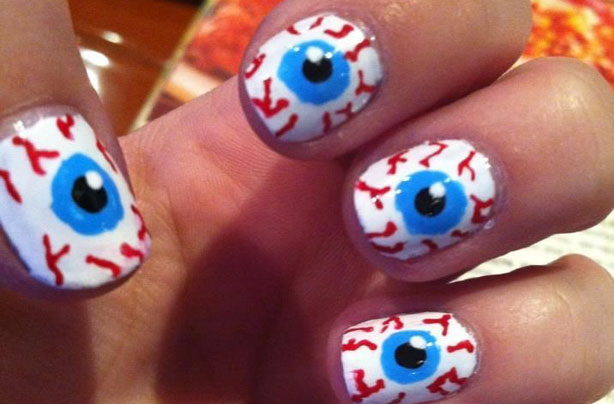 Eye ball Halloween nails
We're watching you! We love these creepy eye balls Halloween nail art designs, and whilst they might look fiddly, all it takes is a little patience whilst the layers of varnish dry.
Create these brilliant eyeball nails with white, blue, black and red varnish for a super spooky manicure.
Picture: pinterest.com/jovismash