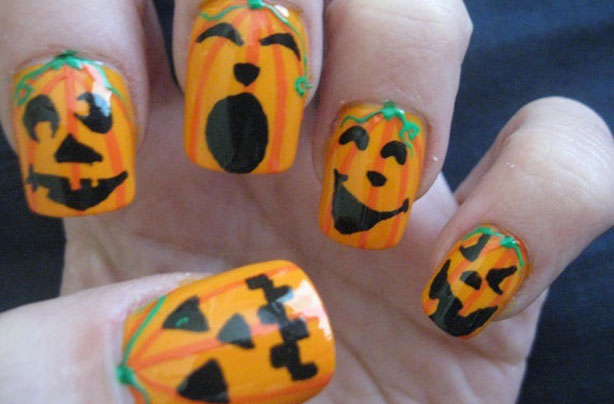 Pumpkin face Halloween nails
Choosing just one face to carve into your pumpkin is always tricky, but now we have the solution. Paint lots of different ones onto your nails instead!
Kids and adults alike will love this fun friendly Pumpkin faces, and don't be put off by the detail either. Just grab a cocktail stick for the smaller sections, pratice makes perfect!
Picture: pinterest.com/choccychick