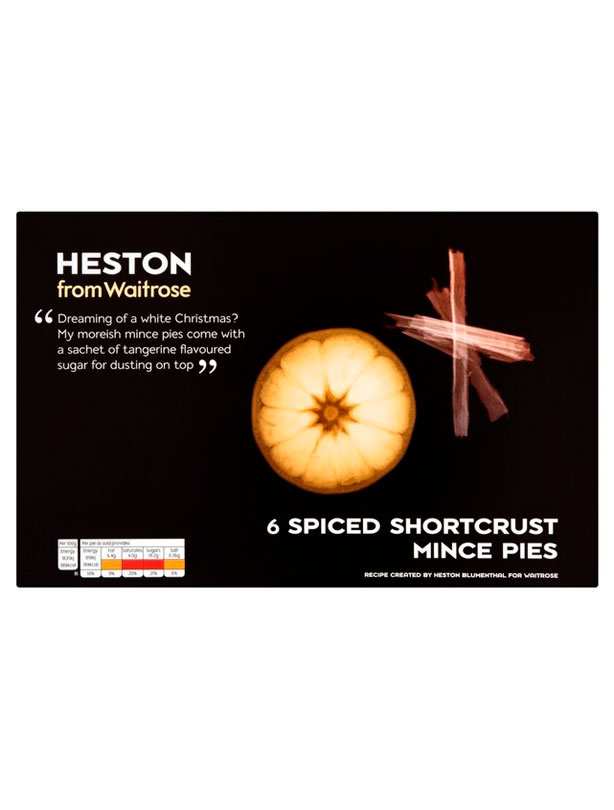 Heston From Waitrose Shortcrust Mince Pies
Rating for calorie-counters: 8/10

Cal: 194kcal

Fat: 6.4g

Sat fat: 4g

Sugar: 19.2g

Salt: 0.3g

Price: £3.50 for 6
In true Heston style, these mince pies are just as much about the look and the smell as they are about the taste. With clementine sugar dusting, these yummy mince pies smell like Christmas. These are definitely the ones to bring out to impress when you have friends over.