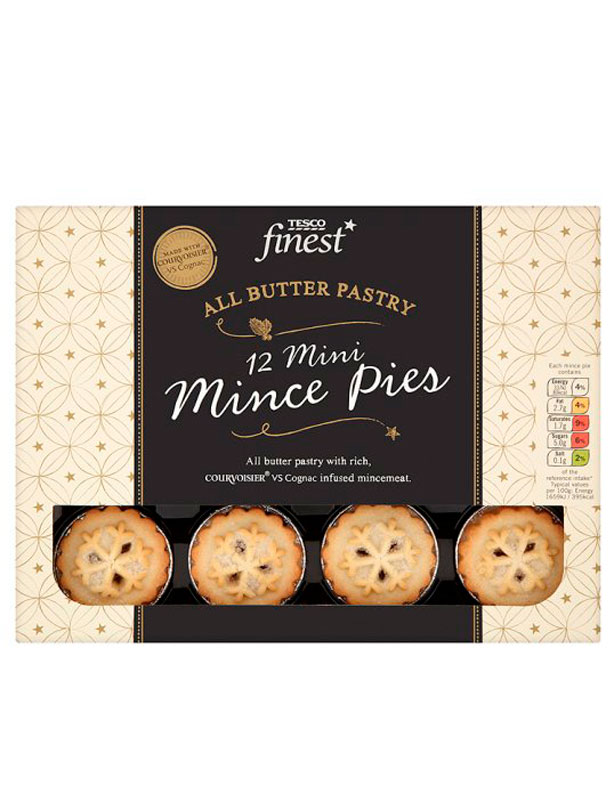 Tesco Finest Mini Mince pies
Rating for calories-counters: 10/10
Cal: 80kcal
Fat: 2.7g
Sat fat: 1.7g
Sugar: 5.0g
Salt: 0.1g
Price: £2.50 for 12
Tesco's Finest Mini Mince Pies are deliciously yummy, bite-size versions of the traditional mince pie. We loved these and would definitely add them to our shopping trolley. Because of their smaller size they're also better for your waistline, meaning you can still have a treat without toppling the scales - a worthy winner indeed!