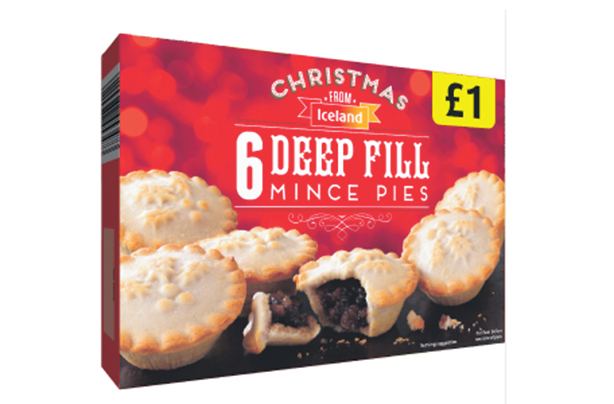 Iceland Deep Fill Mince Pies
Rating for calorie-counters: 3/10
Cal: 252kcal
Fat: 9.7g
Sat fat: 2.9g
Sugar: 19.2g
Salt: 0.2g
Price: £1 for 6
Iceland, the supermarket dedicated to mums, has one of the cheapest boxes of mince pies around. But unfortunately these are also one of the worst for us in terms of calories, fat and sugar. One to keep clear of if you're on a diet!