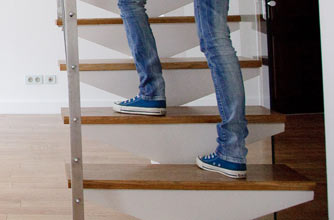 'I'm going to go for a run every day'
To go from doing no exercise to a run every day can seem quite drastic and is in danger of putting you off before you've even started! Really think about what it is you mean by wanting to get fit. Likelihood is you're not going to have time to get abs like Jessica Ennis over the next 12 months. But if you'd like to spend more time exercising, decide in exactly what way this will be achievable for you.

Swap it for: always taking the stairs instead of the lift. Or walking to collect the kids from school instead of driving. You'll find you're able to do an extra 30 mins of exercise a day, without even having to try too hard!