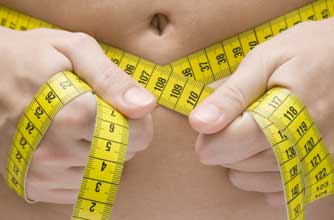 'I'm going to get skinny'
It would be great if by this time next year we were at our dream weight, but is your dream weight actually realistic for you? Unfortunately some of us just aren't meant to be a size 8, but perhaps you could aim more realistically.

Swap it for: aiming to drop a dress size instead. It's not a huge target but will still take work. If you acheive it you'll be over the moon, rather than dissapointed when you can only pull your dream jeans up to your knees...